CEI has produced the Crescent City Classic since 2000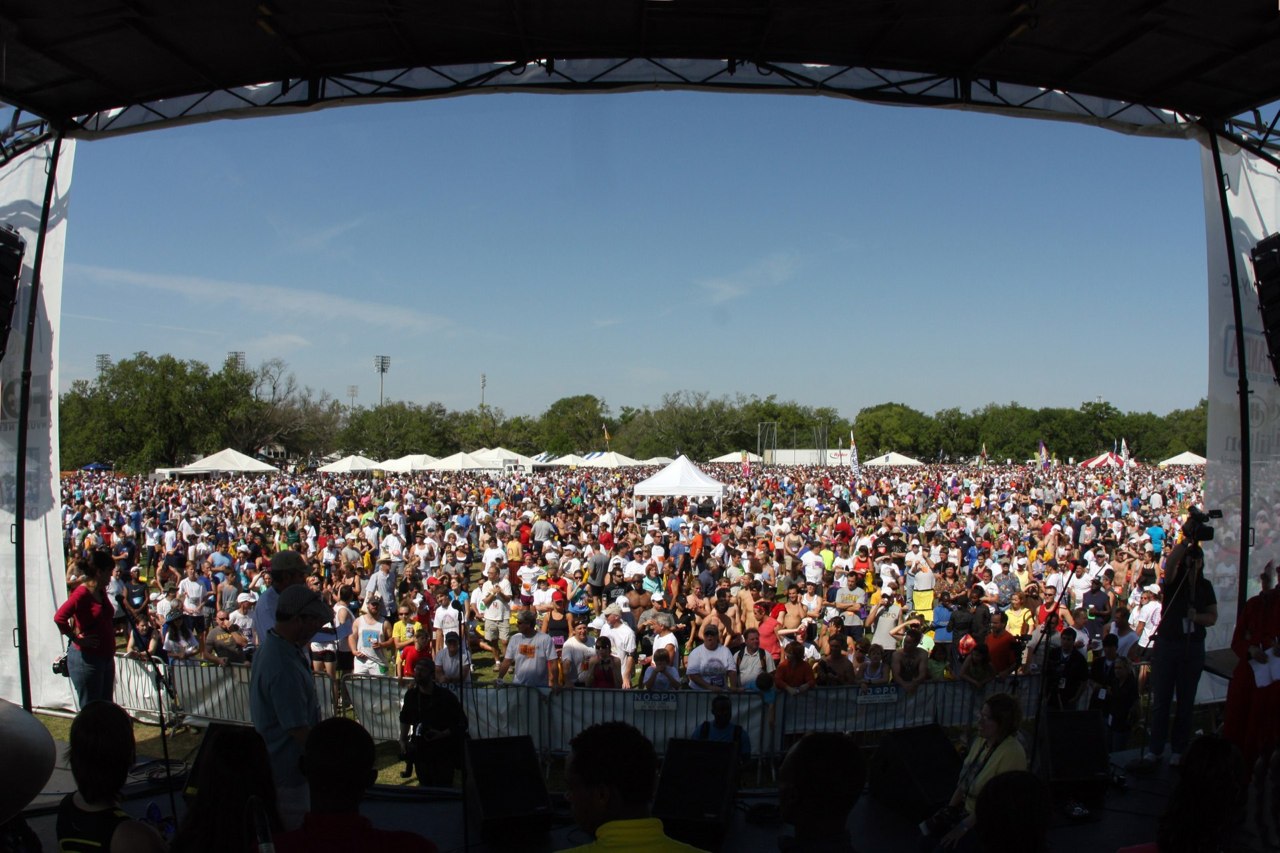 View from inside the SL-250 stage at the Crescent City Classic

At our warehouse in Mid-City New Orleans, we house, under one roof, everything needed for the production of festivals, concerts, business conventions, trade shows, and special events.

With over 50 years of combined experience, the CEI staff take pride in providing first class 
service and support to performers, private companies, non-profit organizations, and individuals who want to produce professional events and make a lasting impression on their audiences.

We are proud of a perfect safety record for 37 years, and we guarantee the protection of client property.

For major events, we can provide the latest in mobile staging solutions, full-range PA systems for audiences of up to 15,000 people, and arena performance lighting. We use only the safest, highest quality rigging equipment and we can provide expert technical crews of any size required.

For smaller events we scale down production to create a more discreet presentation with no sacrifice of quality, and offer event design services, including props, decorations, technical modifications, and soft goods which can turn any setting into a scenic locale.

If live music is a part of your event, CEI can provide touring quality audio equipment and the technical support required to make sure acts may perform in professional conditions.